Now that Warner Park has undergone redevelopment and ranks among the best cricket grounds in the Caribbean region, it will probably be difficult for you to envisage what the facility looked like prior to its transformation. This photo tour will take you back to August 2004 prior to the start of work on the redevelopment. As mentioned on the St Kitts Cricket Grounds Video and Photo Tour page, the transformation is miraculous. I am sure you will agree with me when you compare the then and now photos. Enjoy!
Photos of Warner Park Cricket Grounds Before Redevelopment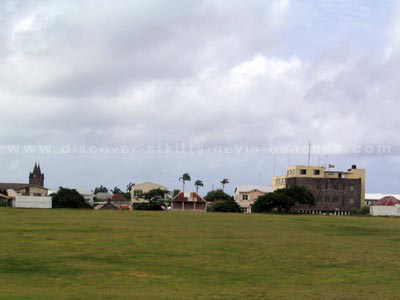 View of old southern section of the cricket grounds. Today the southern stands of the new stadium are located in this area.
Old southern section with the Basseterre Police Station in the background. This area now hosts the southern cricket stands.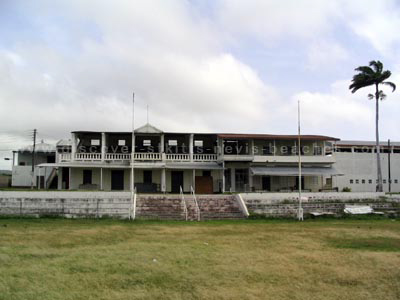 Old Cricket Pavilion. Today the renovated building sits behind the new players pavilion and houses offices and dining facilities.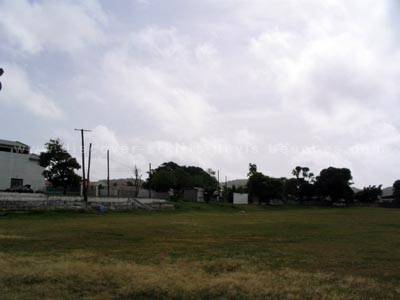 Old north-eastern section. Presently the Media Center and north eastern mound are located in this area.
Old eastern section. Today, the video display screen, score board and ticket office are located in this area.
The old cricket pitch with the south eastern section in the background. Today, the Party Mound occupies the south eastern section of the cricket grounds.
Related Pages
New Cricket Grounds Video and Photo Tour