Several countries around the world offer citizenship by investment programs to high net worth individuals as a means of attracting foreign direct investment.
While the country offering the program receives financial and economic benefits, numerous benefits also accrue to you the immigrant investor. These benefits include access to a second passport, visa-free travel and asset protection to name a few.
While obtaining a second passport should not be looked at as a fashion, as an immigrant investor you should definitely consider it to be an extremely useful tool that can i) ensure you and your family's safety in crisis situations; ii) provide various options for protection of your assets; and iii) open the doors to you for visa-free travel, among others. Recent events in various countries of the world have reinforced the need to have a solid plan B in place for you and your family in the event that a crisis erupts and conditions in your home country head downhill, with no end in sight. It is during times of crisis or political unrest, that having second citizenship in a peaceful country and possessing a second passport can prove to be valuable in helping to guarantee your family's safety. Dual citizenship may also offer options for international tax planning, improved access to health care and quality education for your children. For these reasons and more, if you are a high net worth business investor and entrepreneur, you can choose to use investment citizenship as an investment in your future.
Twin Island Paradise Caribbean Secret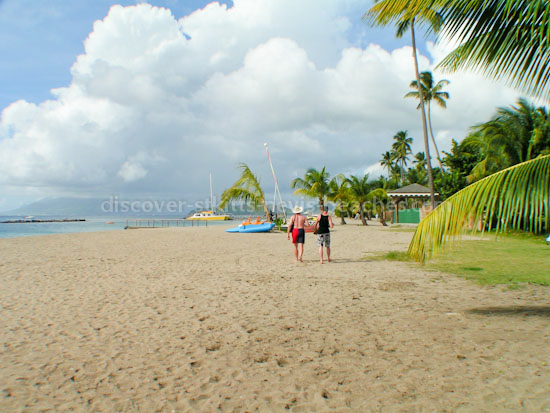 Pinneys Beach, Nevis
So where does St. Kitts and Nevis fit into all of this? Well, with pristine beaches, sunny skies, and cool weather all year round, the Federation of St. Kitts and Nevis is regarded by many as the best travel destination in the Caribbean. The small, twin island nation is located in the West Indies, part of the group of islands known as the Lesser Antilles. A democratic Caribbean country with an economy driven by the tourism industry, St. Kitts and Nevis is a part of the British Commonwealth.
As a tax friendly country that is perfect for businesses, the Federation of St. Kitts and Nevis does not levy taxes on personal income or capital gains, nor on wealth, inheritance, and gifts. These characteristics position St. Kitts and Nevis not only as an attractive destination for travel, but more importantly, as the ideal country for establishing an alternative residence and/or securing a second citizenship and widely accepted passport through investment.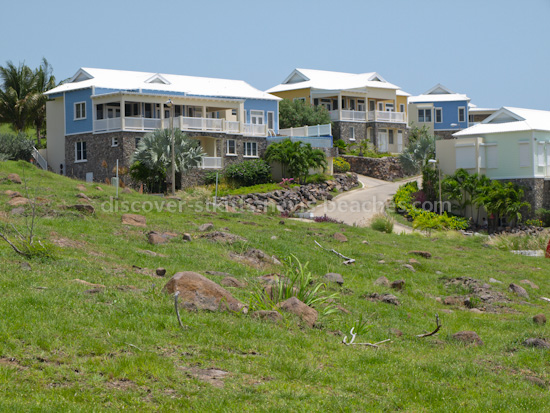 Villas in Frigate Bay, St. Kitts
Highly Rated Citizenship by Program
Of all the immigrant programs for investors in the world, the St. Kitts and Nevis Citizenship by Investment program is the oldest and most highly respected. The islands of St. Kitts and Nevis became an independent Federation in 1983. In 1984, just one year later, the Government of St. Kitts and Nevis established the Citizenship by Investment program. Although there have been some changes to the program over the years, it has remained active and stable since its inception.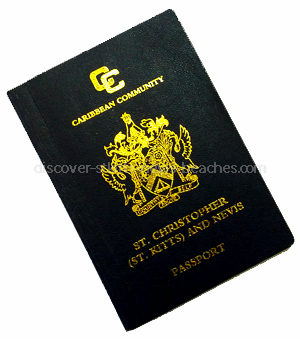 The Saint Christopher and Nevis Citizenship Act, Cap 1.01 provides the legislative authority for the Citizenship by Investment program, while the regulations governing the program are outlined in the Saint Christopher and Nevis Citizenship by Investment Regulations, 2011. In addition to providing the operational guidelines for the investment citizenship program, the regulations also provided for the establishment of the Citizenship by Investment Unit as the designated agency with responsibility for processing Citizenship by Investment applications.
The St. Kitts and Nevis Citizenship by Investment program has been the investor program of choice for wealthy individuals for many years. Further, it is the fastest and most convenient way to secure high net worth immigration for life. By law, when you are granted economic citizenship in St. Kitts and Nevis, it cannot be revoked regardless of future changes in the program or government policy. Citizenship is for life, and as an economic citizen you may purchase property, apply for a 10 year passport (that can be renewed when necessary) after you receive citizenship.
Other Immigrant Investor Programs
As mentioned at the beginning of this page, several countries in the world have immigrant investor programs. Apart from the program offered by St. Kitts and Nevis, other well known programs include those offered by the United States, Canada, Australia, New Zealand and the United Kingdom. The United States EB-5 visa program and the Canada business immigration program are especially popular among high net worth individuals from countries such as China, who are looking for options to migrate from their home countries.
The United States EB-5 visa program is meant for foreign investors who wish to live and permanently do business in the United States. Through making an investment of one-million US dollars in a new, job creating enterprise, or a US$500,000 investment in an area that is defined as being rural or having high unemployment, the investor and their family are granted a conditional visa to reside in the United States. A green card will be granted at the end of the second year. The investor and their family can then apply for citizenship after five years.
The Canada business immigration program is available to high net worth individuals with at least two-years of business experience who are willing to invest 800,000 Canadian dollars into the country. After three years of residing in Canada at least 75% of the time, the individual is granted citizenship. However, in February 2014, the Government of Canada announced that it will terminate its current Federal investor immigrant program.
In spite of the popularity of the US and Canadian immigrant investor programs and other investor programs offered by countries such as Australia, New Zealand and the United Kingdom, the large investment required, the long application processing times and the length of time it takes to obtain permanent residency or citizenship are known disincentives for potential immigrant investors.
A Fast Track to Citizenship
In contrast, applications for St. Kitts and Nevis citizenship are usually approved in a matter of months, sometimes in as little as 3 months and the cost for citizenship in St. Kitts and Nevis is much less. Additionally, you can obtain citizenship by investment with no obligation to reside in St. Kitts and Nevis, a definite plus for you if you have a business in your home country and plan on maintaining it. In most cases, it is not even necessary to visit during the application process. It should be no surprise then why the St. Kitts and Nevis economic citizenship program is increasingly finding favour among more and more high net worth investors across the world.
Extra privileges that come with economic citizenship of St. Kitts and Nevis include:
Ability to obtain your St. Kitts and Nevis passport in 3 to 5 months.
Irrevocable citizenship for you the applicant and your qualified dependents.
No interview, education or management experience required.
Ability to hold dual citizenship.
No need to renounce your home citizenship.
Ability to resell citizenship real estate as a qualifying citizenship by investment property after 5 years and recoup some or all of the initial St Kitts and Nevis real estate investment.
Travel visa-free to a growing list of over 130 countries.
Easily obtain visas when needed with the St. Kitts and Nevis passport.
No tax on foreign income.
No obligation to take up residence in St. Kitts and Nevis.
Investment Citizenship program open to all nationalities with the exception of nationals of Iran and Afghanistan.
Through its economic citizenship program, the Government of St. Kitts and Nevis offers individuals of good character an opportunity to secure citizenship by investment and obtain a legal second passport. With a real estate investment of at least US$400,000 in an approved development or a non-refundable contribution of US$250,000 to the St. Kitts and Nevis Sugar Industry Diversification Foundation, investors are granted legal and irrevocable citizenship with life-long benefits of freedom and security for themselves and their families.