In 1996, St. Kitts launched its Annual St Kitts Music Festival. The venue for the festival was the grounds of the historic Fort Thomas Hotel.
The hosting of the festival at the Fort Thomas Hotel grounds brought new life to this historic site. At the same time the quick pace with which the St Kitts Music Festival leaped unto the regional and international music scene has enhanced the tourism product offering of St Kitts and Nevis, boosting tourist arrivals in the off-season. This much anticipated and talked about event is a creative blend of musical genres that is a favorite among both nationals and visitors alike. Every year the St Kitts Music Festival continues to bring scores of tourists and nationals living abroad to the Federation for four nights of rich musical entertainment and dancing to the pulsating rhythms from popular local, regional and internationally acclaimed artistes.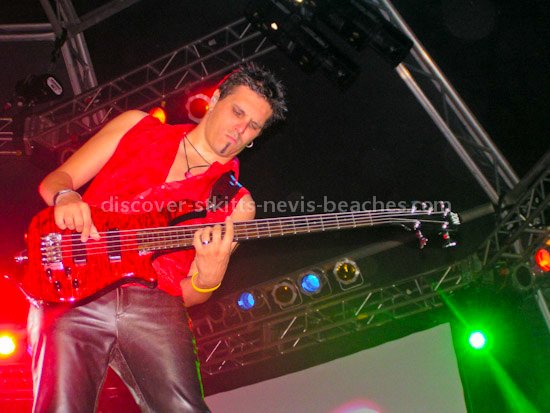 Some of the renowned artistes who performed at the first ever St Kitts Music Festival back in 1996 included Arrow out of Montserrat, known around the world for his Feeling Hot, Hot, Hot soca song, Arturo Tappin, Tabou Combo, Inner Circle, Maxine Nightingale, Latin Legends, Freddie Jackson, Cece Winans, Mighty Clouds of Joy, Krosfyah out of Barbados and Trinidad and Tobago's Roy Cape Band featuring Nigel Lewis, who was at that time Road March Monarch. Local acts performing on that show were the Nu Vybes and Small Axe Bands. Since its launch, the St Kitts Music Festival has attracted an impressive lineup of artistes, including Square One out of Barbados, Earl Klugh, Kool & The Gang, Burning Flames, Hugh Masekela, Chaka Khan, Peabo Bryson, Culture, Shirley Ceasar, David Rudder, Bobby Caldwell, Ashanti, Beres Hammond, DMX, Nestor Torres, Burning Spear, Maxi Priest, Sean Paul and Vegas, Chante Moore, K-CI and Jojo, Yolanda Adams, Glen Washington and Deanna Wattley.
In my opinion, the impressive lineup of artistes year after year is definitely one of the factors that continues to attract festival patrons from neighboring Caribbean islands and as far away as North America and Europe. This no doubt contributes to the success of the St Kitts Music Festival. In terms of value for money... where else can one experience such a diverse and dynamic lineup of super star acts spread over four nights for just US$120.00 / EC$320.00 (NB- 2004 prices) for a season ticket? Nightly tickets cost just US$35 / EC$90.00 (NB- 2004 prices). What a deal! No doubt, this has got to be one of the best music festival deals in the Caribbean. Tickets can be purchased at Walls Deluxe Record and Book Shop, Fort Street, Basseterre, B's Supermarket, Sandy Point and Island Hopper, Charlestown, Nevis
The 2004 St Kitts Music Festival runs from June 24 - 27 and the artiste lineup includes:
2004 Artiste Lineup
Thursday June 24
Friday June 25

Island Vibe featuring Bunji Garlin and Destra Garcia
Caribbean Traffik Jam featuring Shurwayne Winchester, Denise Belfon and Rupee
El A KRU
Small Axe Band
Ultra Sonic Band
Nu Vybes Band

Buju Banton
Ky-Mani Marley
Bounty Killer
Vybz Kartel
Nas
Highest Joy featuring Zemenfes Kidus
Shaka Bum
Calabash featuring Mykal Somer

Saturday June 26
Sunday June 27

Ronald 'Boo' Hinkson
Ginuwine
Lil' Kim
Kali
Busta Rhymes
Undaground
Da Embassy
Tornado Band featuring Bing Charles, Keith Pole and Lynshel Peats

Barrington Levy
Brian Mc Knight
Jagged Edge
Minister Clive Williams
Pepper Ranks
As usual the atmosphere in St Kitts will be festive as relatives, friends and visitors alike join in this exchange of music and culture. A crew from the Black Entertainment Television (BET) will be in St Kitts to film the St Kitts Music Festival for BET's "How I'm Living" program. In addition to the nightly performances at the St Kitts Musical Festival, a range of other activities have been planned. Among the activities are a 2006 FIFA World Cup™ Qualifier, St. Kitts and Nevis versus Barbados on June 19; a Caribbean Beach Party at Frigate Bay on June 20; Scenic Railway Tours on June 21, Business Day at the Circus in downtown Basseterre on June 22 and 23 and an Xtreme Boat Ride on June 27. Special features of the 2004 St Kitts Music Festival activities will be the Lunch Hour Concerts dubbed Front Stage at Independence Square during the festival period and Official After Parties hosted by Yes-I Marketing at the St. Kitts Marriott Resort Nightclub and Dolce Cabana on June 25 and 26.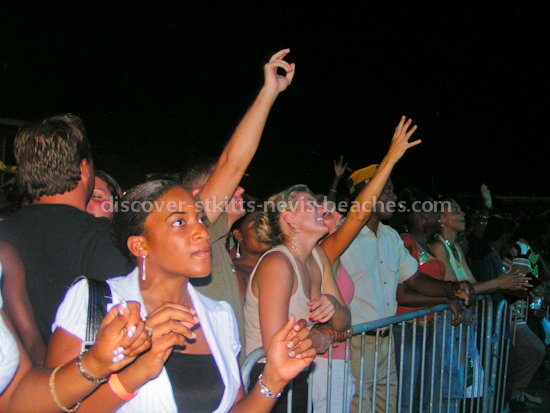 It is my hope that you will join us for here in St Kitts for the St. Kitts Music Festival as it promises to be great. For your convenience I am providing you with a link to my travel booking engine where you will be able to search for a cheap airline ticket or cheap airfare online to travel to St. Kitts for this event. To assist you in your search, I have put together web pages on air travel to St Kitts Nevis and airline flights to St Kitts Nevis with links to my online booking engine where you can purchase your cheap airline ticket as well as links to the air carriers providing scheduled and charter service to St Kitts Nevis.
For those of you who will be joining us for the St Kitts Music Festival I want to extend an advance welcome. Do have a wonderful time. For those who will not be able to make it to the Festival this year, I hope that you will plan to be at next year's event. In any event please book your flights, hotel accommodations and car rentals early to avoid disappointment. For additional information do visit the Official Website of the St Kitts Music Festival