St Kitts Foundation Act Reaping Benefits Says Marketing Director
BASSETERRE, ST. KITTS, APRIL 4TH 2006 (CUOPM) – St. Kitts has begun to reap the benefits of the Foundation Act, passed by the National Assembly in 2003.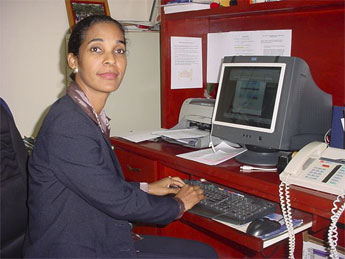 Director of Marketing and Development in the St. Kitts Financial Services sector is Ms. Shawna Lake said registration began in late 2004 and there are currently 153 foundations listed in the registry
According to Mondaq – one of the largest and most comprehensive electronic resources of professionals' knowledge and expertise that publishes legal, regulatory and financial commentary and information to the business community at large and which is supplied by leading professional advisors around the world, "St. Kitts is an emerging superstar – with brightly shining, very favourable asset protection legislation."
Ms. Lake said the Foundations "actually have being doing very well" as St. Kitts was one of the first common law Caribbean jurisdictions to pass Foundations legislation.
Foundations are actually a civil law entity or creature and the equivalent of the foundation in a common law jurisdiction is usually the trust, where someone holds property, the legal title to property in trust for a beneficiary.
"With foundations, the foundation itself is a separate legal entity, which is governed by councillors, almost like a board of directors of a company, and the foundation actually holds the legal title of property and manages the property which is vested in the foundation by the founder (who is the equivalent of the settlor in a trust) for and on behalf of the named beneficiaries of the foundation. So the founder is able to actually participate and have more involvement in how the asset is managed on behalf of beneficiaries," said Lake, who added that a number of persons from civil jurisdictions prefer to use foundations because "they don't understand the trust concept because you're really putting your trust in someone by passing legal title to your property to a particular person or institution to manage for your named beneficiary and you hope and pray that they'll do a good job of it."
Ms. Lake said that the Foundation is a more structured and organised way of managing that asset for and on behalf of beneficiaries with the founder being able to maintain some measure of control.
"We have quite a number of European in general and Swiss clients in particular who have formed foundations. With 153 foundations on our registry now, I think we've done very well so far and we've been doing more marketing in civil law jurisdictions to promote our foundations, because we've seen that there is a thirst for it now as persons in civil law jurisdictions are becoming more aware of the international financial services that are available."
Photo: Director of Marketing and Development at St. Kitts Financial Services, Ms. Shawna Lake. (Photo by Erasmus Williams)