US$140 MILLION "KITTITIAN HEIGHTS" RESORT/VILLA AND GOLF COURSE FOR ST. KITTS' WHITEGATE
BASSETERRE, ST. KITTS, AUGUST 7TH 2005 (CUOPM) - The first large-scale hotel/villa development for St. Kitts' Whitegate area has been announced.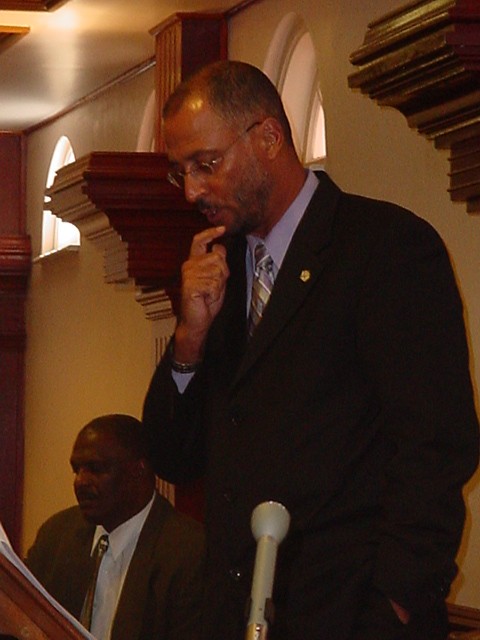 Minister of State for Tourism, Sen. the Hon. Richard "Ricky" Skerritt, told the St. Kitts and Nevis National Assembly that although all the contracts have not been signed, the US$140 million "Kittitian Heights" is being put together by Belmont Resorts Limited, a locally-registered company, in which the majority shareholder is a Trinidadian investor.
He told Parliament and the Federation that the development, which will also include an 18 hole championship golf course, designed by world class golfer, Ian Woosnan, will be built on 390 acres of land.
"It (the development) has a very strong Caribbean flavour," said Skerritt, who added that the project will provide some 300 construction-related jobs and will employ 700 persons when the resort is fully developed and operational.
He said the developers will construct a boutique hotel, a luxury spa and wellness centre, luxury villas, an artists village and an international recording studio.
PHOTO: Minister of State for Tourism, Sen. the Hon. Richard "Ricky" Skerritt speaking in the St. Kitts and Nevis National Assembly. (Photo by Erasmus Williams)