HORSE RACING RETURNS TO ST. KITTS IN SEPTEMBER
BASSETERRE, ST. KITTS, MAY 5TH 2005 (CUOPM) – Horse Racing should soon return to St. Kitts later this year.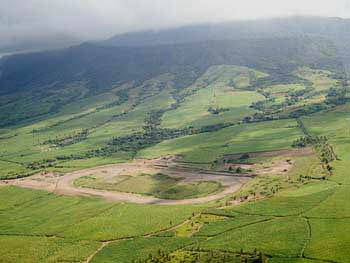 According to a spokesman for Beaumont Park, construction of the horse racing facility in the Whitegate area of Dieppe Bay is continuing and the first meet on the island in decades should be held mid-September.
He said the race track, now being prepared, should be ready for the meet to be held on a weekend.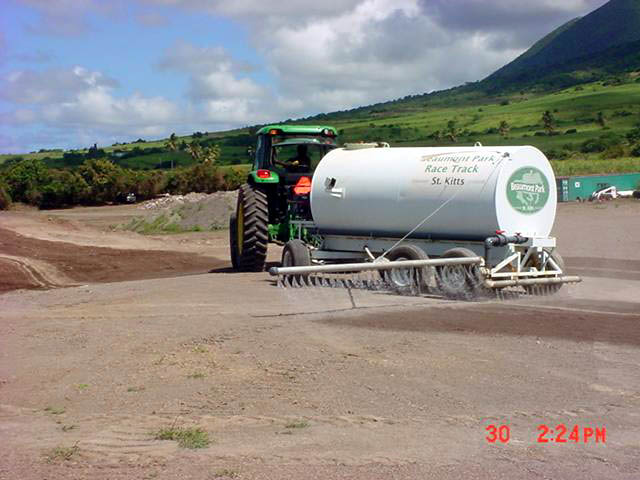 Although the pavilion will not be completed, the platform will be covered to provide adequate accommodate the numerous sports enthusiasts.
Beaumont's Park's vision is for St. Kitts to have "the premier horse racing track in the Caribbean."
"This racing facility will present in addition to live horse racing, grey hound racing and a diverse mix of entertainment experiences including concerts, contests, prizes, giveaways and a first class food and beverage restaurant. The focus will be on total customer satisfaction. An entertaining and fun filled experience is guaranteed for the entire family," said the company.
Horseracing is a popular sport in several Caribbean islands including Nevis, the British Virgin Islands, Antigua, Barbados, St. Thomas, St. Croix, Puerto Rico, Martinique, Guadeloupe, Jamaica Trinidad and Tobago and the Dominican Republic.
Photo #1: The site layout for the Beaumont Horse Race Track (provided)
Photo #2: Work in progress at the Beaumont Park Horse Race Track in the Whitegate area of Dieppe Bay, St. Kitts. (This photo by Erasmus Williams)